As promised, we'd like to share with your our own Top 5 list of our favourite Alberta (Canada) provincial parks.
It's no secret that we adore camping and getting out into nature. Like most folks, we have 'day jobs' and our son has school so that leaves us a bunch of weekends before (and after) our summer vacation to get out in our RV. We have a few requirements that we use for assessing our weekend trips and different criteria for longer stays (as say, part of our summer vacation).
Weekend Trips
One of our criteria for weekend trips is proximity to home. We'd rather not spend five hours travelling for a couple nights so we like to look for parks within a two hour radius from our home base (in Edmonton). Secondly, things to do – short trips mean we don't always take our tow vehicle, so we like to try and find activities that can be done on foot (or by bike). Our third criteria tends to be based on whether we can make reservations and popularity. Many local parks tend to be very busy as are all of our favourites. There are only a handful of parks within a couple hours of Edmonton and they all tend to fill up fast and many are 100% reservable so without a prior reservation, you will not get a spot.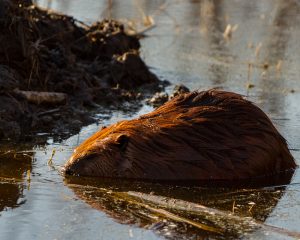 Part of what makes Miquelon Lake so charming is it's location. Located about 40 minutes south east of Edmonton, it's a quick trip and an easy drive to make after work or school on a Friday. It has lots of easy hiking and walking trails and amazing wildlife viewing opportunities. As part of the Beaver Hills Biosphere Reserve (and the Beaver Hills Dark Sky Preserve) there is a great mix of forests, land and lakes with many great opportunities for birding, star gazing and multi-seasonal activities.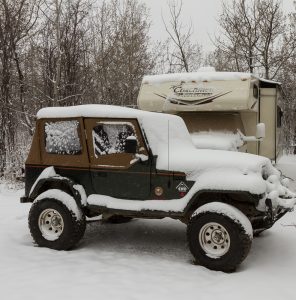 Downside is that it's always busy. Reservations are necessary. The first served sites are only available during the winter camping (October 1 until mid-May). The campground offers 15 and 30 amp service, reasonably level sites, fire pits and semi-private campsites with lots of trees.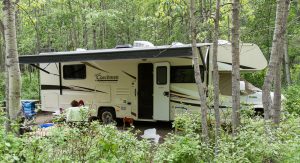 This park is beautiful. Aspen forest coupled with lovely boreal forest with a calm, fishable and floatable river makes this park one of the area's most popular. It's about an hour and forty minutes from Edmonton but it's an easy, 4 lane divided highway drive. It's tucked far enough from the major highway that you'll feel like your considerably more remote.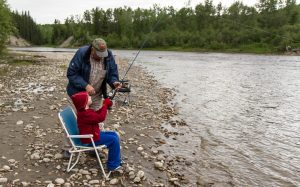 Offering ample opportunities for wildlife viewing, fishing (spin and fly), swimming, geocaching, kayaking, hiking and biking, it's a great spot to spend a weekend. The campground has power sites with firepits, lots of trees and a variety of sites (from open to densely treed).
This park too, is very busy, although it does have some first serve sites (loops B & C), they are very often full three days before the weekend. Winter camping is available and then it is all FCFS.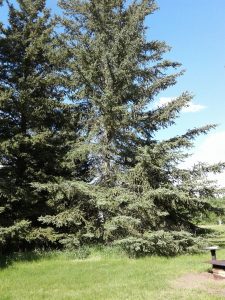 This park is a little further away (right around the two hour mark) but it's an easy drive that takes you east of Edmonton into some lovely Alberta prairie.
It has lots to offer too! Fully reservable (it accepts reservations in April), it offers full hook up, power and unserviced sites. Trees and no trees, back-in and pull through, it's a large park with roomy sites. The biggest issue with this park is not all the sites are that level – however, if available, the park operators are fantastic at accommodating you if they can.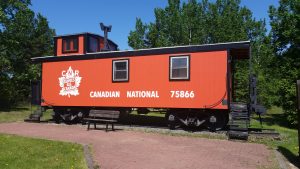 There are a great many things to do out here too. Mini golf, a splash park, fishing, hiking, birding and more with close access to the town for forgotten supplies and a really great campground operator, it's a great place to spend the weekend.
Now we'll take you a little further away to our favourite spaces to go while on our summer vacations. These two lists are based solely on experience. They are parks we've gone to since childhood and love sharing them with our son and experiencing them again and again. Each trip provides some new and unique interpretations and discoveries that always keeps us coming back, year after year.
Writing-On-Stone Provincial Park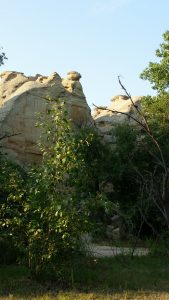 Writing on Stone is one of those places that each time you see it, it'll look just as amazing and as impressive as the first time. Whether it's the endless prairie, swirling coolies, towering hoodoos or the snaking Milk River valley, there is always something to see that you've not noticed before.
Situated about 40KM north of the USA (and about six hours from Edmonton), the park is also a National Historic Site in Canada (Áísínai'pi National Historic Site) and has been nominated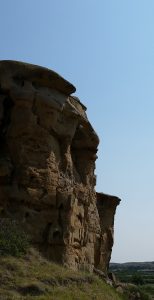 for a UNESCO site as well. It is hot, hot, hot here in the summer but the lovely Milk River provides shade (from the Cotton Wood forests) and comfort from the river itself (be sure to check if the water's safe before you go) are a great way to enjoy the area. Be sure to take in one of the guided walks in the Preserve – it is worth the time and cost. The interpreters clearly have passion and the Blackfoot have been integral in the development of the programs and the visitor centre.
The preserve is restricted access only. In part because it is home to the largest collection of rock art in North America but also because it's home to many different animals, including pronghorn antelope, prairie rattlesnakes as well as raccoons, deer and various birds. But there are many other trails to walk and hike that don't cost a penny and the visitor centre has beautiful displays and interactive activities that are absolutely free!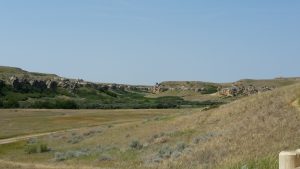 The park is busy all summer. It's a quite a drive but the unique landscape, beautiful campground, lush river valley and impressive rock art attracts visitors from all over the world. Be sure to book a campsite in advance or check it out during the shoulder season!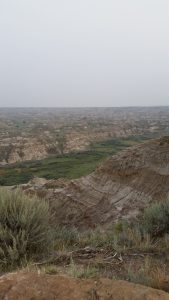 Dinosaur Park is every child's dream come true. It is where Dinosaurs lived and died and one can hardly walk in the preserve and not find remnants of these ancient animals. It is an active field station for the Royal Tyrrell Museum and the harsh landscape is overwhelmingly beautiful. Hoodoos, coolies, dinosaurs, cotton woods, John Wares cabin, an interpretive centre, engaging tour guides and ice cream – what's not to adore about this remote little place located about 50km south east of Brooks (which is about 4.5 hours from Edmonton) .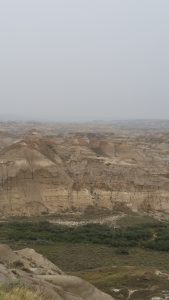 The campground is spectacular too. With over 120 sites, there are a variety of site styles. From smaller sites that back on to coolies to ones in the lumbering shade of the cotton wood trees, there isn't an ugly site to be seen. It is usually always full so again, reservations are a good idea.
Thanks for letting us share with you our top five picks for Alberta Provincial Parks!