We have been trying out new products during our travels and we've put together some great prize packs! We want to share all the great things we've been using and discovering and what better way to do than giveaways!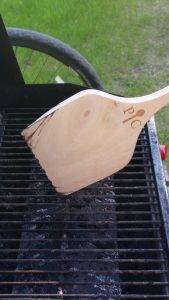 On our last trip, we replaced our old barbecue brush with a new product from Pampered Chef Canada. The wooden grill cleaner is made from solid oak and when used on a hot grill, the wood begins to form to your grill. We're happy to report it works well and cleans the grates beautifully.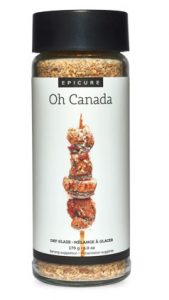 Next, we've got a bottle of Victorian Epicure's "Oh Canada Dry Glaze" – perfect for flavouring your next barbecue! Beef, pork, fish or chicken all pair well with this – available for summer only – spice! We tried it on chicken and it was delicious – with hints of maple, it's sure to please!

Best of all, we'll send you a free download code for RV Trip Tracker (available for Android only)!
For your chance to enter, check out our Facebook and Twitter pages!